Two men found inside fridge on vessel 20 miles off Start Point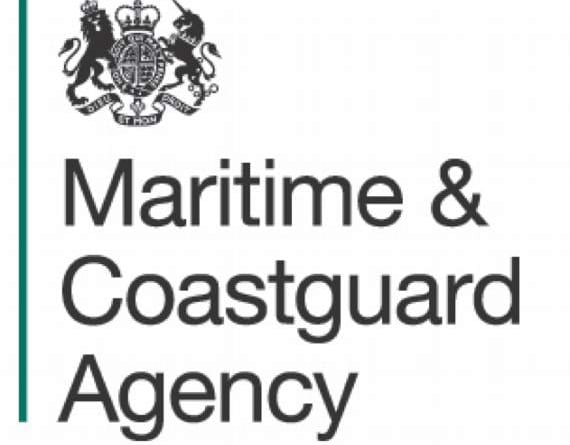 Maritime and Coastguard Agency
()
Subscribe newsletter
Subscribe to our email and get updates right in your inbox.
Two men have been arrested after being found in a refrigerator on board a vessel 20 miles off Start Point.
The stowaways were rescued by helicopter after the vessel travelling from Cherbourg to Dublin contacted the Falmouth Coastguard to say they had found the two men in their fridge, one of whom was unconscious having been in there for more than 13 hours.
A rescue helicopter was scrambled from Newquay and two Afghan males were airlifted off the ship and immediately taken to Derriford hospital.
The Maritime Coastguard Agency released a statement, which read: "The UK Coastguard search and rescue helicopter based at St Athan assisted in the medevac of two men last night from the Irish Ferry 'Epsilon'.
"The men, who were severely hypothermic, were taken to Derriford Hospital."
A Devon and Cornwall Police representative said: "They have been seen by medical staff and their condition is not as serious as originally thought and have made a full recovery.
"The two men have now been arrested and remain in Charles Cross Police Station where they will be cared for before being dealt with by the UK Border Agency in the morning."When Kingsbridge Police posted about the rescue on Facebook, there was an outpouring of support, such as Kate Turner who said: "So much love here. I wonder how much you'd have to lose before you stuffed yourself in a fridge to try and escape? Think about this while you sit in your warm house with a cup of coffee and all your worldly goods around you.
"I don't disagree that we need some control over who enters. But where the hell has compassion gone?...Be thankful for what you have. Give thanks every day that you were not born in Syria or Sudan or Ethiopia. Be kind. You can afford to be."
On the other end of the spectrum, people posted comments such as "send them back", with John Brooks saying: "One way ticket back but I bet they get a council house and all the money they want".
It is worth pointing out that illegal immigrants into the UK are not entitled to ANY benefit from the Government.
The only way they can receive any support from the UK is to apply for an 'indefinite leave to remain' or to claim asylum. If they claim asylum, they receive less generous support than social security benefits and are not allowed to work.
Illegal immigrants are at risk of having their labour exploited, being pulled into modern slavery, prostitution, injury and illness. Many do not seek medical or legal help for fear of being discovered and deported.
Afghanistan has seen a comeback of the Taliban, who imposed strict Islamic rule following the civil war [starting in 1989] and were ousted after the US-led invasion in 2001. Since the formal end of NATO's combat mission in the country in 2014, there has been an upsurge in Taliban activity.
More than 61,000 civilians have been killed or injured in Afghanistan since the invasion in 2001, with the UN estimating that 1,662 civilians have been killed just between January and June this year. Half a million have been left homeless.
The New York Post reported that the Taliban attacked a hospital and killed more than 50 patients and staff in March.
Some on the Facebook post also asked why refugees travelled to the UK rather than settling in other 'safe' European countries.
A Home Office study conducted in 2002 found that the reasons people wanted to reach the UK were: "whether they had relatives or friends here; their belief that the UK is a safe, tolerant and democratic country; previous links between their own country and the UK including colonialism; and their ability to speak English or desire to learn it.
"There was very little evidence that the sample respondents had a detailed knowledge of: UK immigration or asylum procedures; entitlements to benefits in the UK; or the availability of work in the UK.
"There was even less evidence that the respondents had a comparative knowledge of how these phenomena varied between different European countries. Most of the respondents wished to work and support themselves during the determination of their asylum claim rather than be dependent on the state."
Comments
To leave a comment you need to create an account. |
All comments 0