Dartmouth Business Forum chief apologises to firm of accountants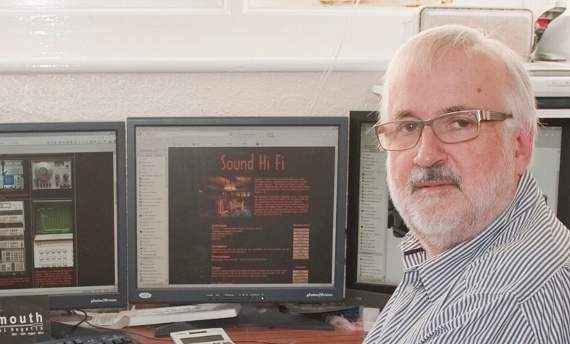 Subscribe newsletter
Subscribe to our email and get updates right in your inbox.
Dartmouth Business Forum chairman Dave Cawley has apologised unreservedly for posting a false message about a firm of accountants on social media.
MG Associates said it was considering taking legal action after Mr Cawley posted a message implying the firm was in financial trouble.
It followed a decision by the firm to close its offices in Dart­mouth where it has practised since 2010.
A clearance company was seen moving furniture and boxes from the premises, prompting Mr Cawley to post on Facebook: 'Word on the street is that the accountants once MG Associates are now being cleared out by bailiffs.
'If you have any papers go there now to get them,' he wrote on Tuesday on the We Love Dartmouth Past Present and Future page.
The following day, when the Chronicle contacted MG Associates about the claim, Torquay practice manager Marlene Baylis said she was shocked by what Mr Cawley had written.
'Even more so because owner Michael Ghersie is a director of the Dartmouth Business Forum alongside Mr Cawley,' she said.
Within minutes of our call, Mr Cawley had posted a retraction saying: 'The information passed to me about MG Associates and posted yesterday was untrue and I unreservedly apologise for posting this.'
Ms Baylis said MG Associates had taken the decision to relocate for economic reasons. She said: 'Very few of our customers now use the Dartmouth branch.
'Many email and we have offices in Torquay and Kings­bridge, which are busier market towns.
'Our six-year lease is up on the building and with prohibitively high rent and rates, several businesses closing and now the Business Improvement District likely to fold, it was not considered economic to stay.'
Ms Baylis said furniture and computers had been removed from the premises and some files taken away for incinerating. A clearance firm had later taken away unwanted items, she said.
'But the bailiffs have certainly not been called in.'
Mr Cawley said: 'All sorts of things were happening, it was difficult to know what was going on.
'There was a notice in the window saying "free photocopier" and I was concerned there were letters on the mat addressed to the chamber of trade. The clearance guys said everything was going.'
Comments
To leave a comment you need to create an account. |
All comments 0