Dr Sarah Wollaston MP speaks out as Govt says Brexit means withdrawing from Euratom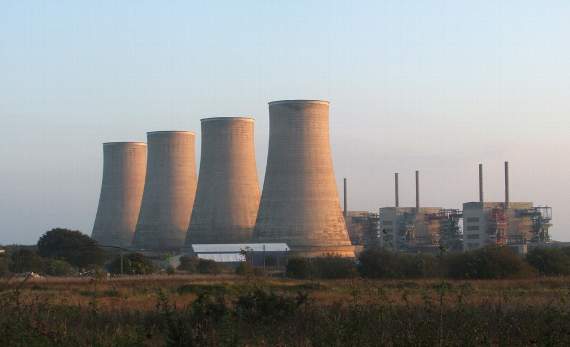 Chapelcross Nuclear Power Station, Scotland - wikipediacommons: John
()
Subscribe newsletter
Subscribe to our email and get updates right in your inbox.
LOCAL MP Dr Sarah Wollaston has spoken out as the Government states it will leave Euratom, the EU's framework for nuclear energy safety and development.
The European Atomic Energy Community, known as Euratom, is the EU's framework for nuclear energy safety and development, establishing a European market for goods and services and compliance with international nuclear safeguards.
Euratom was formed before the EU in 1957. Although it is legally separate from the EU, it has the same members and is governed by EU institutions.
Dr Wollaston tweeted on Monday, saying: 'Hidden in the small print notes, the [Article 50] vote included legal link that will also force the UK out of #Euratom and that has serious implications.
'Membership of #Euratom also a condition for Britain hosting (currently) world's largest nuclear fusion experiment. Joint European Torus (JET) project involves approx 350 scientists backed by funding from nearly 40 countries in EUROfusion consortium.'
JET investigates the potential of fusion power as a safe, clean, and virtually limitless energy source for future generations, as opposed to fission power, which is what takes place inside current nuclear power stations.
Fission reactions do not occur in nature, but fusion reactions are what occurs in stars like the sun. The energy needed to start a fusion reaction is so large that it takes an atomic explosion to produce this reaction. But, once fusion begins, it can theoretically continue to produce energy as long as it is controlled and the basic fusing isotopes are supplied.
If a fission reaction gets out of control, it either explodes or the reactor melts down into a pile of radioactive slag. If a fusion reaction gets out of control, it slows down and drops temperature until it stops.
Fusion produces little radioactive waste. If there is any damage, it will happen to the immediate surroundings of the fusion reactor and little else.
The technical issues in creating power via fusion reactions are what is being worked out currently at JET, and although not overcome yet, fusion power will be safer and cleaner than fission power.
Britain plans to build new nuclear reactors as it faces an electricity supply gap in the coming decade, the biggest of which is the $24 billion Hinkley Point C project being built by French utility EDF.
'Clearly this is something which could impact the industry's complex supply chain and it may well have an impact on Hinkley Point,' said Anthony Froggart, senior research fellow at thinktank Chatham House, speaking to Reuters on Friday.
He added that EDF has already raised concerns to the UK government about the impact of Brexit on labor movement and trade restrictions which could potentially raise the cost of construction.
In December, EDF said that Britain should 'ideally' remain in Euratom, because it provides a framework for compliance with international safeguards to control the use of uranium and plutonium.
'None of the current new-build projects in the UK are British designs, and most are reliant on foreign technology that is accessible only via the existing bilateral treaties through Euratom,' said Vince Zabielski, senior lawyer at Pillsbury Winthrop Shaw Pittman.
'If the UK leaves Euratom before new stand-alone nuclear cooperation treaties are negotiated with France and the United States, current new build projects will be placed on hold while those stand-alone treaties are negotiated,' he added.
Comments
To leave a comment you need to create an account. |
All comments 0